BEST IN CLASS
Montage Hotels & Resorts is honored to partner with a select group of exceptional companies and individuals that represent the finest in their respective categories. For additional information on our partners, please click on the links below.
Brad Meltzer – Literary Ambassador
Guests of all ages will benefit from Montage Hotels & Resorts' exclusive partnership with New York Times bestselling author, Brad Meltzer. As Literary Ambassador, Meltzer will pen "Brad's Book of the Month," recommending his current favorite literary finds for both children and adults each month on https://www.montagemagazine.com/.
Upon arrival, young travelers will be welcomed with one of four complimentary books from Meltzer's children's series, Ordinary People Change the World. When young guests experience Paintbox, Montage's activities-based children's program, they will also enjoy weekly readings from the series, as well as crafts and activities inspired by the books.
For more information on Brad Meltzer and the Ordinary People Change the World series, please visit http://bradmeltzer.com/.
Preferred Hotel Group
Montage proudly partners with Preferred Hotel Group. I Prefer membership is complimentary and benefits start with your first hotel stay.
Click here to learn more.
Cadillac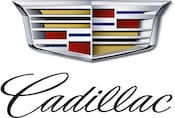 We are proud to feature Cadillac as the Official Vehicle of Montage Hotels & Resorts.